Women
In The Law
Over six weeks in late 2016, this podcast mini-series advanced the conversation on the many challenges, both professional and personal, that women continue to face as members of the legal profession.
Through first-person narratives, thoughtful conversations, and synthesis of economic and social science research, this show adds to the myriad of work fighting against decades of systemic problems.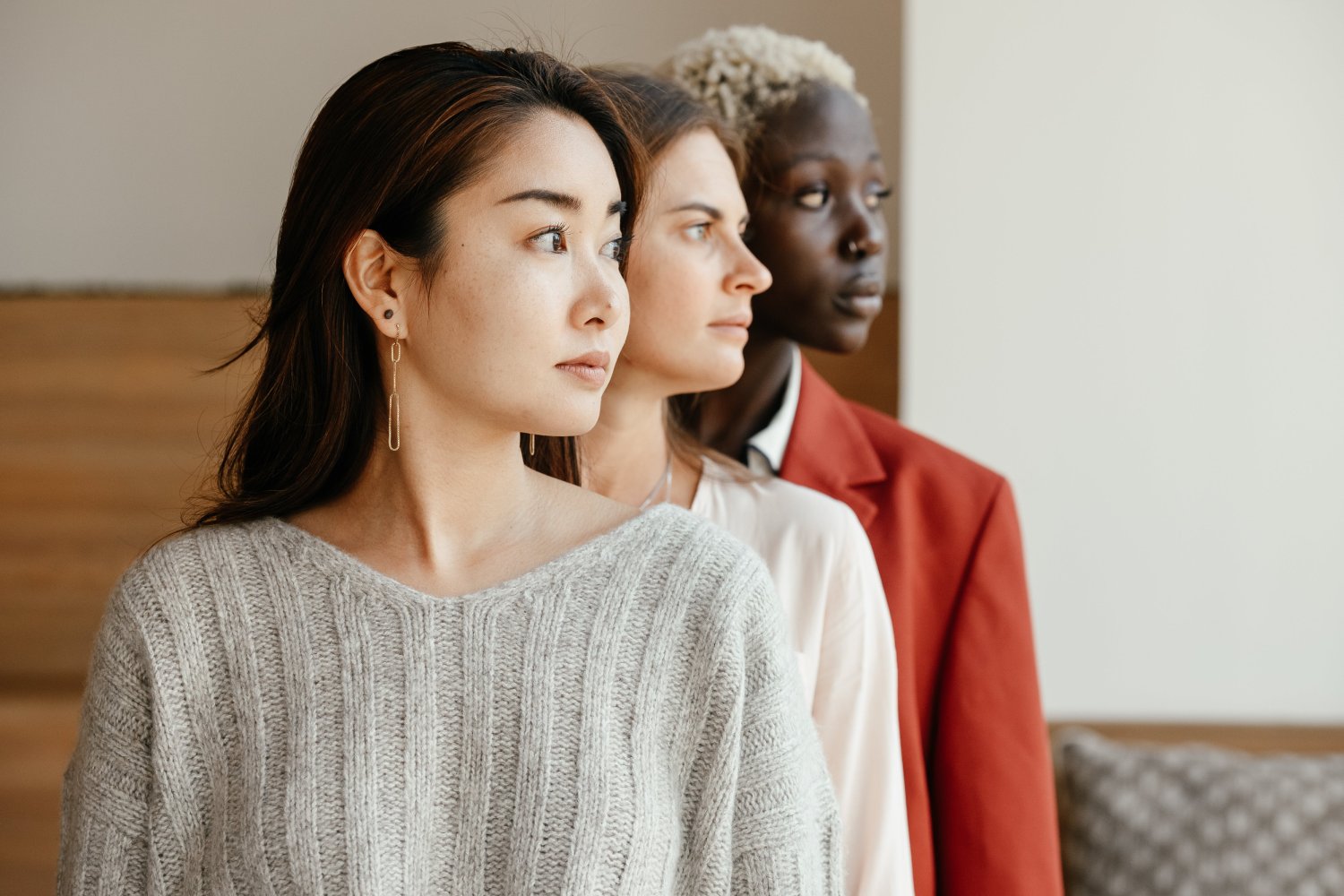 Production team
Olympia Duhart, Producer
Olympia is Professor of Law at Nova Southeastern University, where she directs the legal writing program. Her scholarship focuses on government accountability for historically marginalized groups of people. While she was a reporter for The Miami Herald, she was part of the newsroom team that won a Pulitzer Prize for coverage of Hurricane Andrew in Miami. Her articles have appeared in national print and in online magazines, and she continues to contribute to the SALTLAW blog and The Huffington Post. Previously she's also written for the NAACP Defenders Online.
Kimber Russell, Producer
Kimber is a consultant in Chicago, Illinois. She serves as Co-Chair for Membership at the Chicago Bar Association's Alliance for Women. She also sits on the Women's Bar Association of Illinois' Marketing Committee. Kimber received the Honorable Helen McGillicuddy Scholarship from DePaul University College of Law's Women's Law Caucus for her essay, "Morning After" in America: The Continuing Debate Over Emergency Contraception.
Kyle McEntee, Executive Producer
Kyle is a co-founder of Law School Transparency. His work has been nationally recognized since before he graduated law school. At age 26, the ABA Journal named him a Legal Rebel for his work "challenging the institutional gatekeepers of the legal profession" and the National Jurist named him the 5th most influential person in legal education. At age 27, the National Law Journal named Kyle to its list of the 100 most influential lawyers in America, the youngest ever on the list. He is a frequent commentator in the New York Times, Wall Street Journal, Bloomberg, and other prominent publications.
Special advisors
Dr. Susan Poser
Susan is Provost and Vice Chancellor for Academic Affairs for the University of Illinois - Chicago. Previously, she was the Dean of the University of Nebraska College of Law. Susan is a leading scholar on ethics and professional responsibility. She has also been a member of the Women's and Gender Studies Faculty and the Chancellor's Commission on the Status of Women, and she served as Chair of the University of Nebraska Systemwide Gender Equity Committee.
Caren Ulrich Stacy
Caren is the founder and CEO of Diversity Lab, which creates and tests innovative talent management and diversity initiatives. The Lab's hallmark project — the OnRamp Fellowship — has helped boost diversity in law firms as the first re-entry program ever launched in the legal profession for women lawyers. Caren has more than 20 years of experience in recruitment, development, and diversity with law firms across the country, including Arnold & Porter, Weil Gotshal, McGuireWoods, and Cooley.
Search
Distribution partners
In addition to traditional podcast channels, the series will enjoy wide distribution through a growing number of partners. Each partner will publish at least one article per theme. Across a wide variety of networks we will foster a lively discussion over the show's eight-week run.
We hope to empower both women and men to recognize and constructively address a wide range of workplace issues that negatively impact women, the organizations and firms they work for, the clients they represent, and the society we all live in.